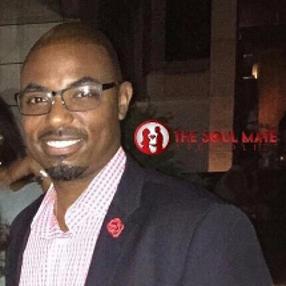 Dr. David Pulley "Dr. Dave" has his Doctorate degree in Clinical Psychology with a concentration in Marriage and Family Therapy. He is a native of Philadelphia and is an expert on the subject of Soul Mates, largely due to the dissertation he wrote on the subject.
Where Art Thou? A Phenomenological Study on the Belief in soul Mates and its Perceived Influence on Relationship Choices.
This dissertation is one of the fundamental research studies in clinical psychology on the concept, seeing that little research has been conducted on this topic. As a result, he is known as an expert on soul mates and a pioneer of some of the clinically based models and theories on the subject. He shares this knowledge through individual and couples sessions, seminars and presentations. The resulting inter-relations consulting uses an outward approach toward inner enhancement. Inter-relations consultation helps one to identify strategies to enhance success in one's social and romantic relationships.
Dr. Pulley is a clinical psychotherapist with over 15 years of experience in the field and 4 years in private practice. His experience includes teaching, training, counseling, speaking, group facilitation, supervising and management in human service organizations. However, his research and extensive experience gives him expertise in the area of relationships and relationship issues. These issues include, but are not limited to Anxiety, Interpersonal Interaction and Relationship Conflict.
As The Soul Mate Specialist, he is writing two books on the subject of Soul Mates. One book will be centered on the topic of Soul Mates; what they are and how to discover who your Soul Mate could be. The other will be a book about his personal journey on the path to discovering his own Soul Mate then his Ordained Spouse and the ups and downs along the way to marriage.
Dr. Pulley has extensive experience in inter-relations consulting. He has developed models that are geared towards helping people understand themselves, their developmental level and their tendencies in mate selection. These models will be included in the first book about the overall concept of Soul Mates. David also offers these services as a supplement to therapy for working with those who would like to enhance their self-esteem and self-confidence in order to improve their professional and personal success in their relationships with others.
Dr. Pulley's research and extensive experience gives him recognized expertise in the areas of relationships in general and issues surrounding them. His models and relational theory have also been used as a teaching tool for multiculturalism in preparation for cultural competence in the field of psychology. His "Balanced Perspective" model using his "4 Pillars" theory is a revolutionary way to look at the combination of nature and nurture in personality and behavior. Dr. Pulley infuses this material into the regular curriculum in his professorial roles in Philadelphia area Universities.
His public speaking experience includes speaking through mainstream media such as radio, television, seminars, workshops and panel discussion on various topics impacting relationships.
Hailing from the City of "Brotherly Love" and "Sisterly Affection," The Soul Mate Specialist is the premiere Relationship Consultant and Adviser specializing in Soul Mates, serving clients from the Tri-State and DMV areas. From friendships to marriages and everything in between, Dr. Dave knows what it takes to educate, enlighten and prepare you for your purpose, your Soul Mate and your Ordained Spouse.
Education:
Psy.D in Clinical Psychology with Certified Concentration in Marriage and Family Therapy, Chestnut Hill College
Christ Servant Leader Training, United Methodist Church
Master's of Science in Clinical Psychology, Chestnut Hill College
Bachelor's of Sciene in Psychology, Howard University
Copyright © 2009, 2015 All Rig

hts Reserved For Diamonds In The Rough Consulting, LLC