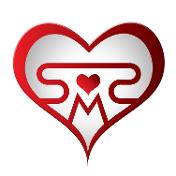 If you believe in the concept of Soul Mates and you are in a relationship, then chances are that you are making decisions and choices based on this belief. Your belief is a part of your perspective of that relationship.
The Soul Mate Specialist can help you shape your belief and gain vital information on how to accurately and appropriately apply this belief to the choices that you make in your relationship.
Dr. Dave provides comprehensive services that include everything needed to learn about, discover and prepare for your Soul Mate. He provides all the information necessary for a person to be best equipped and in the best position for their Soul Mate and purpose.
Every experience that you've had can help propel you towards your soul mate and your destiny.
ROMANTIC ADVISEMENT
Individual sessions take Dr. Dave's information and make it tailored and individualized to each client. This will give you specific ways that you can personally identify where you are in your spiritual and romantic development and how to achieve a higher level in order to better position yourself to be ready for your soul mate and identify who your soul mate could be.
Copyright © 2009, 2015 All Rights Reserved For Diamonds In The Rough Consulting, LLC